Maryland.
Maryland was amazing! We met the coolest people tonight! We'll miss everyone of you, until next time.
Richmond...
First part of tour has been a blast! Arriving at home shortly to spend time with our families for the holidays. Tour picks back up on the 27th in Hagerstown, MD. See ya there!
New Song!
We released an Acoustic version of Our Glass on our Facebook band page! Check it out.
Winter Tour!
We are going on tour this winter with an awesome band from New Jersey called Count To Four (www.facebook.com/counttofour) and want to see a lot of kids come out! We have the majority of it booked, but need some help on a few dates. Let us know if you could help us out on any of the unbooked dates! 12/19 - Staten Island, NY : Tba 12/20 - TBA, MA  12/21 - Milford, CT : Point Pleasant...
NEW STUFF! →
Head over to our Facebook page and check the new banner our boy Nelson B. hooked up for us!
New Things On The Way
Hey! We just finished record acoustic versions of Our Glass and Shawty from our album 'This May Hurt a Little', they will be out soon! Also, we are about to record a special cover for all of you to sing a long to. Be excited about that!  We are also in the process of booking a December / January tour that's guna be rad! Keep posted about that.  Everyone, stay in touch with us...
Hey there! We are less then a month away from the...
...
Hahaha forgot we had this! whoops!
July 1st!
Hit us up for tickets to our show july 1st at canal club! $10!
Tracking is officially finished!
Tracking for the all the songs are done! Chris at Kolossal Studios will begin mixing after the weekend and then we will have the tracks streaming on facebook and for sale on iTunes!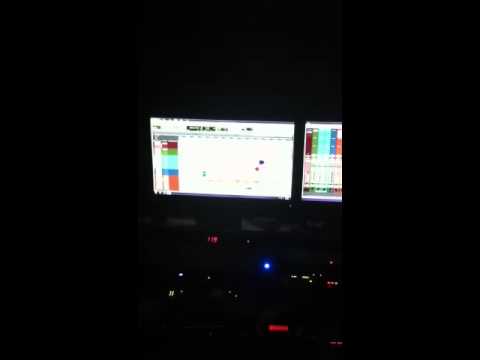 FUCK YEAH!
Finally done for the day in the studio…well we were at about 4 am, but we will be back in tomorrow for the last day of vocal tracking! Tracking Lloyd's vocals tomorrow! Then it'll just be a matter of getting it mixed and out there for you all to hear! For those who don't know, we are re-recording 4 songs from Villains Beware with our new singer, Dorian.  We weren't...
jennisamazingggg asked: am i the first follower?? :)
Recording!
Currently in the studio working on vocals for the rerelease of Villians Beware! May upload a sneak peak later on!
What's up tumbr world!
Hey, Battleghost is now on tumbr……..i don't know what that means at all but here we fucking go! <3